A lifeboat comes to the aid of the trawler early in the morning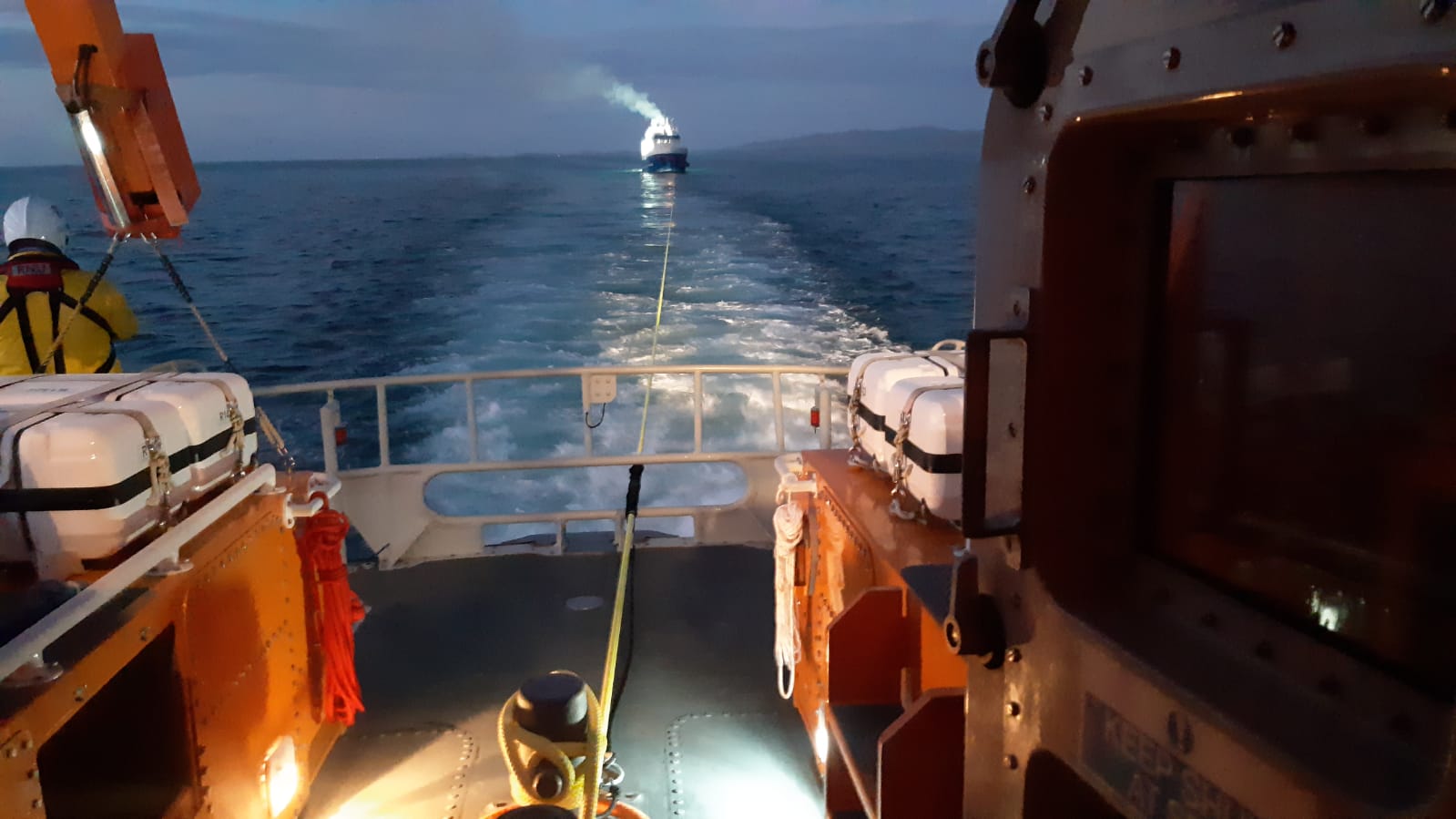 The LERWICK lifeboat was called in the early hours (Saturday) to come to the aid of a trawler in difficulty.
The 26-meter British trawler with seven crew on board had fouled its propeller about eight nautical miles east of Dunrossness.
The crew on the Njord Venture contacted the coast guard, and the lifeboat was launched at 2:40 a.m. He reached the ship about 40 minutes later.
The lifeboat towed the trawler and made steady progress towards Lerwick harbor at a speed of about six knots, arriving at 6.30am.
The trawler was brought safely along Victoria Pier with the assistance of the harbor pilot vessel, the Button. The sea conditions were calm with very light winds.
RNLI Lerwick's second coxswain, Tommy Goudie, said: "The captain of the trawler did the right thing by contacting the coast guard when he realized his propeller was fouled and he didn't had no propulsion.
"Our volunteer crew responded quickly to the request for an early morning launch. We were delighted to be able to help the vessel reach a safe port for repairs."
Become a Shetland News supporter
News from Shetland asks its many readers to consider starting paying for their fix of the latest local news delivered straight to their PC, tablet or mobile phone.
Journalism comes at a price and because that price goes unpaid in today's rapidly changing media world, most publishers – national and local – are struggling financially despite very healthy audience figures.
Most online publishers started charging for access to their websites, others took a different route. Shetland News currently has more than 490 supporters who all make small voluntary financial contributions. All funds are used to cover our costs and further improve the service.
Your contribution will ensure News from Shetland can: –
Bring you the headlines as they happen;
Remain editorial independent;
Give a voice to the community;
Further increase site traffic;
Research and post more in-depth news, including more Shetland Lives features.
If you enjoy what we do and are very committed to impartial local journalism, then please become a supporter of News from Shetland by making a single payment or a monthly subscription.
Support us from £ 3 per month – it only takes a minute to sign up. Thank you.
Already endure? Log in to hide this message.