Chibero college strengthens student training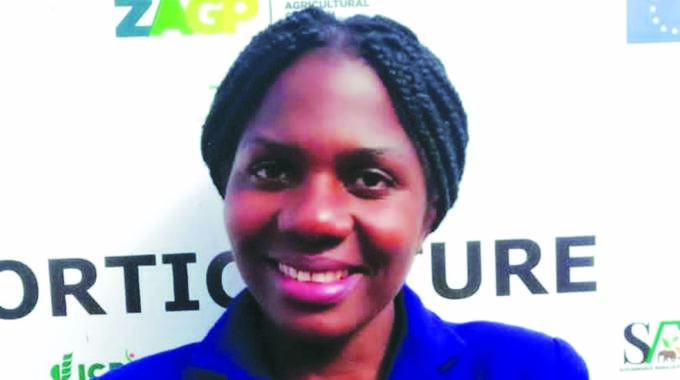 Munya Simango
Corresponding
Rumbidzai Bodo (36), a final year student at Chibero Agricultural College, is full of enthusiasm and optimism as she looks forward to making full use of her newly acquired skills and knowledge after graduation. She is one of 78 college students who will graduate this year in agriculture.
"I want to get into farming after I graduate because I am convinced that I will be good at it. I don't have any land, but I'm going to try to get a small piece of land and apply exactly what I learned at the Chibero Agricultural Center of Excellence, "she says.
However, the former generalist at the Coffee Research Institute in Chipinge also recalls that his freshman experiences in college were difficult.
"When I enrolled here in 2018, the college training facilities were not in good working order, learning was difficult, we were watering the horticultural garden with buckets and we couldn't take any practical lessons for most subjects. "
In response to this, and to establish a sustainable, practical, relevant and modern education system, the Ministry of Land, Agriculture, Fisheries, Water and Rural Resettlement, in partnership with the European Union (EU), funded Zimbabwe Agriculture Knowledge and Innovation Systems (ZAKIS), established agricultural centers of excellence at Chibero Agricultural College and Matopos Research Institute.
As focal points of ZAKIS 'intervention, the centers are responsible for demonstrating best practices in crop and animal production while providing research and knowledge sharing services to students and farmers. They are complemented by ZimAgriHub, a virtual center of excellence, and the District Agricultural Centers of Excellence, which are located in Matobo, Chegutu, Insiza and Mhondoro-Ngezi.
Commenting on the development, Mr. Clemence Tarubona, Chibero Agricultural Center of Excellence coordinator and speaker, said; "This college was created to teach hands-on agriculture, so most of the training given to students has to be hands-on.
"However, the institution had not been able for some time to offer adequate practical training because our facilities were old and the infrastructure was dilapidated. We didn't have the tools and facilities to deliver effective hands-on lessons, so we taught theory most of the time.
He said that with the help of the EU-funded ZAKIS project, the college has succeeded in establishing a center of excellence, which boasts of renovated infrastructure including fish ponds, animal housing and boreholes. solar powered.
"The project has also developed new facilities like the drip irrigation system and the five-hectare demonstration plot. This had a big impact on the quality of the education we now provide. It made training and learning easier for students and teachers. Thus, since its creation, the center of excellence has enabled us to achieve our initial mandate of practical training. Mr Tarubona said.
He added that since 2019, the college has used the centre's facilities to train three classes, or 195 students from across the country.
One of the main objectives of ZAKIS is to contribute to the establishment of a modern agricultural education system, focused on the market and offering practical experience.
Rumbidzai said, "We now have practical lessons in most subjects and in horticulture, we have learned how to set up a drip irrigation system. We also had hands-on training on crop management i.e. spraying, irrigation and fertilizer application for peas, tomatoes, beets, carrots, cabbages and spinach. In the past, we couldn't do this because of water shortages.
"The renovated fish ponds also allowed us to get hands-on training in fish production from loading, feeding, disease management and harvesting. We learn by seeing and doing.
"In the past, we tried to make students understand what we were trying to teach. But the center of excellence allows us to give lectures in a practical way; we show students how things are done, and they learn by watching and following example.
"This makes the teaching more effective and the students' understanding of the material and concepts much easier," said Mr. Tarubona.
He added that ZAKIS has also facilitated a new approach to agricultural education through the introduction of entrepreneurial training.
"It gives students the right attitude, the right business knowledge and the right farming skills to become agricultural entrepreneurs. "
"I have always been interested in farming and also realized that farming as a business is very profitable. I feel well equipped with the knowledge and am sure that I will do better when I get the hands-on experience by applying my knowledge.
"I started growing crops in the garden at home. Last year I grew onions that my family ate from August to January.
"I am focusing on obtaining land to start my projects so that I can improve my family's income through commercial horticulture," said Rumbidzai.
ZAKIS is part of the EU-funded Zimbabwe Agricultural Growth Program (ZAGP), a response to the challenges of the country's agricultural sector through financial support of € 40 million from the EU.
ZAGP seeks to contribute to the development of a diverse and efficient agricultural sector that promotes inclusive green economic growth.
Its objective is to increase profitability, strengthen the capacities of farmers, service institutions and the private sector through increased investments, institutional reforms and policy alignment.
ZAKIS specifically seeks to improve Zimbabwe's agricultural sector by improving the dissemination of agricultural knowledge and stimulating innovation by strengthening the working links between agricultural research, education and extension services.
The project is implemented by a consortium of local and international NGOs specializing in agriculture, including Welthungerhilfe (WHH), the International Crop Research Institute for the Semi-Arid Tropics (ICRISAT), the Organization of community technological development (CTDO) and sustainable agriculture technology (SAT).