First AIMG CEO Forum Breakfast Focuses on EU Markets
The European Union in Sri Lanka and the Maldives Ambassador Denis Chaibi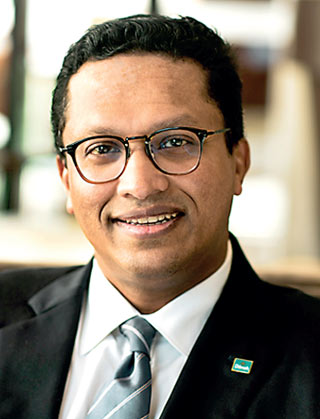 Dilmah Tea CEO Dilhan Fernando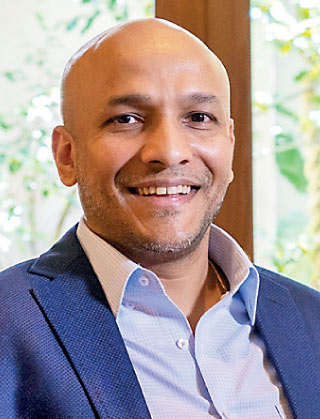 Rajiv Malalasekera, CEO of Brandix Apparel Solutions
---
The Association of International Marketing Graduates of Sri Lanka (AIMGSL) is to organize the AIMG CEO Forum Breakfast on 2nd February at Earls Court, Cinnamon Lakeside Colombo with the overall theme and objective of the event "Put heading for EU markets". '.
The event which is expected to welcome all participants at all levels will welcome European Union Ambassador to Sri Lanka and the Maldives, Denis Chaibi, as keynote speaker, and will feature Dilmah Tea CEO, Dilhan Fernando, and Brandix Apparel Solutions CEO, Rajiv Malalasekera, who will share their invaluable expertise and insight into growing businesses, how their brands conduct market research in EU markets and how from which their success in these markets began and continues to this day.
Chaibi is expected to share in-depth knowledge and insights on new EU market rules and regulations; what help can the EU provide to Sri Lanka, particularly with regard to technology and machinery support for the businesses concerned, such as fishing; the importance of renewable energies; how exporting SMEs can improve their exports to the EU; and what imports can benefit Sri Lanka from the EU.
Sri Lanka International Marketing Graduates Association President Sujith Silva said, "We look forward to hosting this eventful breakfast and knowledge sharing session. AIMG is committed to providing its ever-growing membership base with key markers and opportunities to grow and learn from the crème de la crème of industries and this event is yet another signifier of that promise. We are delighted to welcome our esteemed trio of speakers, whose heritage, global know-how and strategic success are unmatched. We have no doubt that this will be the first in a series of similar events, aimed at truly elevating our marketers, who are part of our fraternity.
The event aims to provide marketers at all levels with an opportunity to safely network with industry titans who have continued to grow successfully in these unprecedented times, conquering new markets and territories, contributing thus to the economic development of Sri Lanka.
The Association of International Marketing Graduates in Sri Lanka (AIMG) was established in July 2020 by marketing industry veterans with over three decades of expertise and experience, with the main objective of creating a dynamic and professional association with qualifications in international marketing, connecting young and senior members to create a platform for knowledge sharing through workshops, programs and various other activities. Its goal remains to help Sri Lanka-based marketers stay at the forefront of their profession and
Marlet.