Fishermen prepare to resume fishing in Hilsa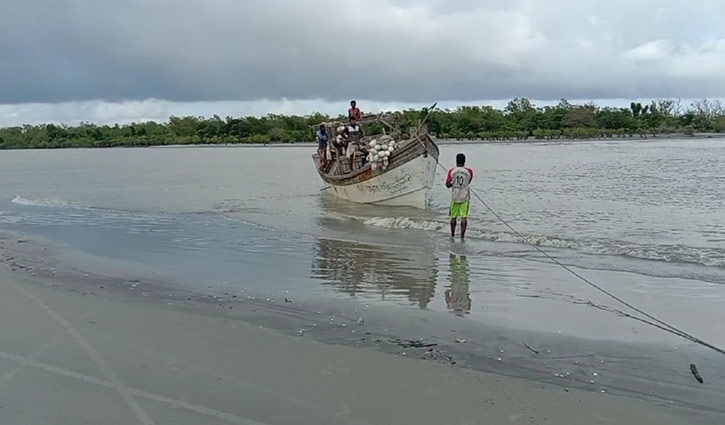 Fishermen have started preparing for Hilsa net fishing as the 22-day ban on catching, selling, hoarding and transporting fish ends after midnight on Friday October 28.
Thousands of trawlers will leave to hunt Hilsa on the high seas at 12 p.m. Thus, trawler owners, wholesalers and fishermen from Mahipur and Alipur, the major fishing ports of Patuakhali, are busy getting ready one last time.
The government announced the cessation of fishing in rivers and seas from October 7 for the unhindered breeding of mother Hilsa. During this ban, the transport, storage, purchase and sale of Hilsa is prohibited. Fishermen are pleased with the timely decision of the Department of Fisheries to increase fish production every year.
A fisherman by the name of Hasan Miazi said: "We hope that Hilsa will be caught in herds after the ban ends, and we can repay all the loans.
Another fisherman, Salemuddin Mia, said: "I get rice barely 20 kg. It doesn't help my family members. I ask the government to increase the rice in the next embargo.
Apu Saha, senior fisheries officer from Kalapara, said, "We did not distribute rice to the fishermen due to the storm. The rice will be distributed to the fishermen within one or two days.