Follow the money: Three people donated $100,000 each to Bill Walker's campaign, but that's not all there is in the fundraising report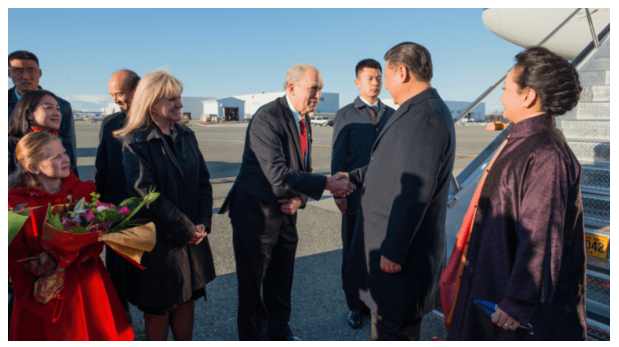 (Note that this story has been updated to reflect that one person's $100,000 donation did not come from a CNN reporter, although the Walker campaign financial report says so.)
The big money is in Walker's race for governor this year. Really a lot of money.
Greg Orman of Kansas wrote a check for $100,000 to Bill Walker's gubernatorial campaign.
Orman, who was previously a Democrat, ran as an independent for the US Senate in 2014, losing to Senator Pat Roberts that year.
Orman also donated an opinion poll to Walker, worth $28,500, for a total of $128,500, making him Walker's largest donor, in the former governor's quest. to become governor twice.
Orman is a major black money player in Unite Americaone of the major political operations that brought controversial preferential voting to Alaska with Ballot Measure 2.
Between 2000 and 2018, Orman contributed 20 times to candidates, 16 of them to Democratic candidates, including Barack Obama's presidential campaign in 2008 and to Al Frankenof the US Senate campaign. One donation was to a Republican candidate in 2010 and three donations went to non-aligned candidates. Orman also donated to the Kansas Democratic State Committee in 2009, according to InfluenceWatch.org.
Then there was Jason Carroll, a New York-based investor. He donated $100,000 to Walker's campaign.
Kathryn Murdoch also donated $100,000 to Walker's campaign. She is described by InfluenceWatch.org as a left-wing political activist and donor to liberal causes. She is the wife of James Murdoch, the liberal son of News Corporation co-founder Rupert Murdoch. Along with her husband, she is co-founder and president of the Quadrivium Foundation, which funds Unite America.
Murdoch also sits on the board of Unite America. She was previously director of strategy and communications for the Clinton Climate Initiativeand made a significant donation to the Hillary Victory Fund, a joint fundraising committee for Hillary Clinton's presidential campaign in 2016 and the Democratic National Committeereports InfluenceWatch.
Between those three donations, Walker collected $328,500 for his campaign to retake the governor's office. Those checks represent more than 36% of the $831,000 he reported in his 30-day report to the Alaska Public Offices Commission. He had $751,299 in cash on hand.
Donation amounts to candidates for Alaska public office have increased after courts struck down Alaska's tough contribution limits. Candidates can now accept an unlimited amount, and Walker proves how it can be done. Many of Walker's campaign donors arrive with big checks.
Walker's Law Partner Robin Brena, for example, who has advocated for higher taxes for years, gave $25,000 to the Walker campaign, while Laura and John Arnold of Houston donated a combined $20,000. The Arnolds lead a liberal foundation that focuses on criminal justice reform and strongly supported and advised Alaska's failed catch-and-release experiment known as SB 91. Walker championed SB 91 and enacted it; Dunleavy signed a bill that ended Walker's crime spree.
The Walker campaign's 30-day report with APOC can be found at this link.
The report shows he has been frugal with his funds, perhaps saving them for the battle he will fight after the primary. While he raised over $831,000, he only spent $37,348.
By comparison, Governor Mike Dunleavy raised $761,669, Dunleavy received few checks over $2,500, with the notable large donation from his wealthy brother, Frances Dunleavy, for $200,000, and a check for $100,000. $ from Alaskan businessman Bob Penney, who backed Dunleavy in his first campaign for governor. Dunleavy's 30-day report can be found on this link.
Dunleavy outspent Walker on re-election, shelling out $713,754 in campaign expenses. His total income was $1,031,601.92.
Les Gara, the Democratic gubernatorial candidate and backed by the Alaska Democratic Party, brought in $939,091 in his 30-day report, mostly from Alaska donors and with no particularly large donations except of $16,500 from Robin Brena. He spent $283,215.
Charlie Pierce raised $64,193 and Chris Kurka raised $12,423. None of the other 10 contestants raised more than $3,000.
The 30-day reports show what campaigns generated and spent from February 2 through July 15.