India slams China, Pakistan for inviting other countries to participate in economic corridor projects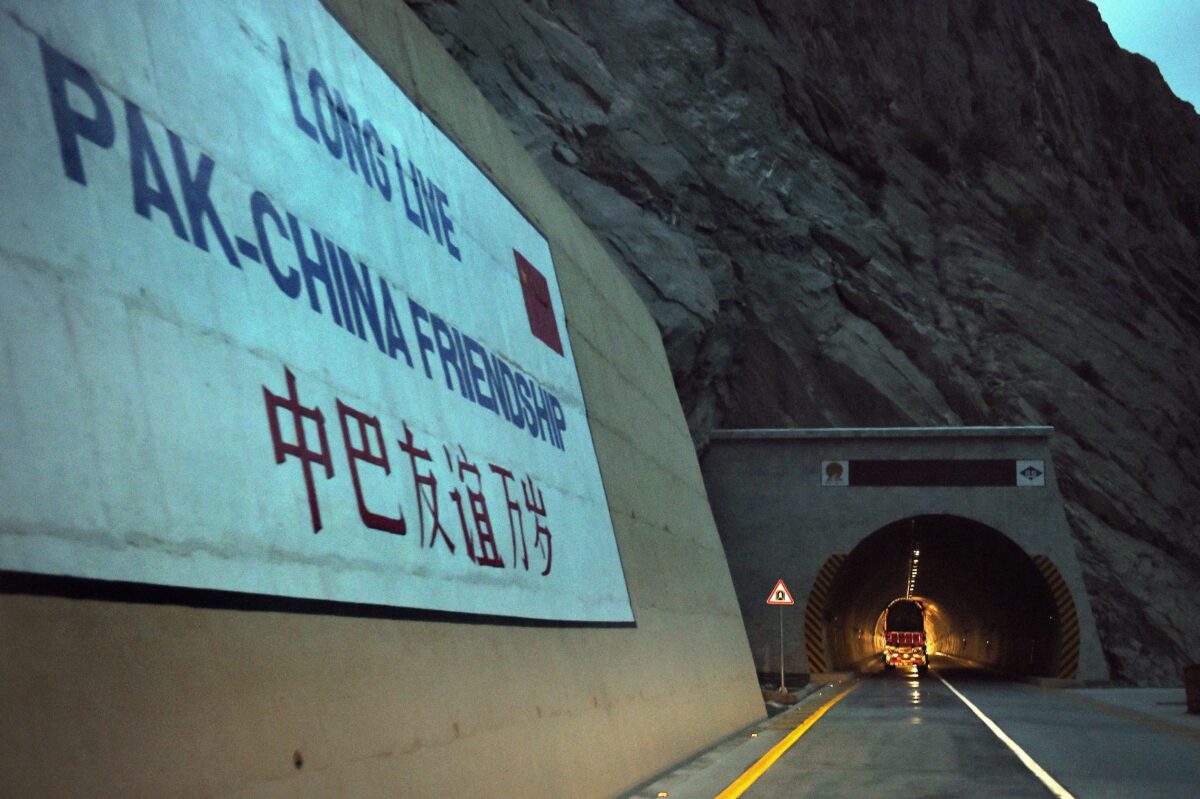 On July 26, Indian officials denounced a decision by Pakistan and China to involve other countries in China-Pakistan Economic Corridor (CPEC) projects, which India does not recognize as legitimate, saying the territory belongs to India and has been illegally occupied by Pakistan. .
India's external affairs spokesman, Arindam Bagchi, said any third-party participation in CPEC would "directly undermine India's sovereignty and territorial integrity".
Bagchi said the Indian government "strongly and consistently opposes the projects of the so-called CPEC", which crosses the disputed territory of Jammu and Kashmir.
"Such activities are inherently illegal, illegitimate and unacceptable, and will be dealt with accordingly by India," he said in a written statement.
Bagchi's remarks came after Pakistan and China announced on July 22 that they would invite any third country to join the multi-billion dollar CPEC infrastructure projects for "mutually beneficial cooperation".
In a written statement, the Pakistani Foreign Ministry said that CPEC is "a flagship of the Belt and Road Initiative and has broken new ground in enhancing international and regional connectivity, especially with regard to its expansion in Afghanistan.
The Chinese debt trap
CPEC is part of the Belt and Road Initiative (BRI) launched by Chinese leader Xi Jinping in 2013. Other countries, including the United States, have criticized the BRI infrastructure program as a "debt trap" for small nations.
China has invested more than $62 billion in infrastructure under CPEC, including the construction of a deep-sea port in Gwadar that sparked massive protests in November 2021.
The US think tank Foreign Policy Research Institute said in its July report that "only a handful" of BRI-funded transport infrastructure projects in Pakistan have been fully completed.
"Therefore, even though Pakistan's trade deficit with China increased by more than 164% between 2013 and 2021, it is difficult to attribute this deterioration to the BRI," said Felix K. Chang, a researcher at the Foreign Policy Research Institute.
Pakistan entered into a $6 billion financing package with the International Monetary Fund (IMF) in July 2019 following a balance payment crisis. But funding has been blocked due to problems with the required reforms.
Islamabad is negotiating with the IMF to revive the bailout fund. Prime Minister Shehbaz Sharif said in May that Pakistan's foreign debt had reached a level that even future generations could not repay.
"Imran Khan's government has borrowed so heavily that our generations may not be able to repay them," Sharif said in a public address, referring to his predecessor.
Massive protests erupted in November 2021 against the CPEC as locals objected to the government granting licenses to Chinese trawlers to fish near Gwadar.
They also protested against the severe shortage of drinking water and electricity, movement restrictions and limited access to the sea resulting from the high level of security for the CPEC which crosses the province.
The protests died down after the government accepted most protesters' demands in December.
Reuters contributed to this report.