Message in a bottle found, answered 27 years later | News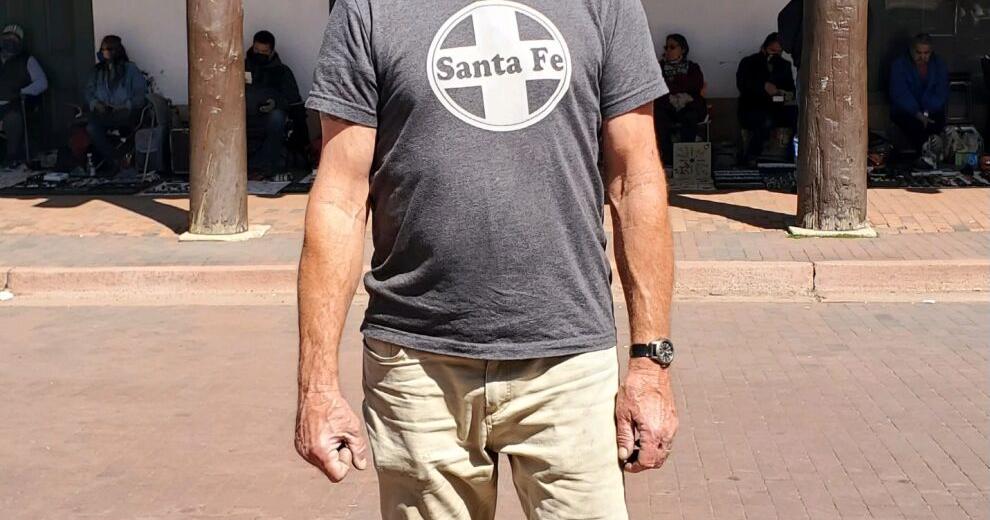 An ancient and modern form of communication collided to connect two crewmates on a Gloucester fishing vessel when a message in a bottle was discovered 27 years after it was thrown overboard.
Jonathan "Ivan" Saunders, engineer aboard the Hannah Boden, captained by Linda Greenlaw, threw the bottled Note into the ocean on April 20, 1995, near Puerto Rico where they went fishing one winter. This bottle was found by a woman in Brittany, France, nearly 5,000 nautical miles away and nearly three decades later.
For many in Cape Ann, the mention of the Hannah Boden brings to mind the Andrea Gail, her sister fishing vessel, which was lost at sea with all hands in the freak storms of October 1991. The storms and sinking left the subject of the book "The Perfect Storm", followed by a film of the same name. The story reminds us of how deadly it is to live from the sea.
The note Saunders wrote listed the contact details for the fishing boat and its crew, including Greenlaw. He included a dollar bill in the bottle to entice the discoverer not to mistake it for garbage and to write to him at a post office box in Harwich on Cape Cod. However, Saunders has not lived there for 20 years.
But this French woman recognized the name of the famous swordfish captain and author. She sent Greenlaw a Facebook message in French last November, but got no response. Greenlaw saw a second Facebook post on Feb. 20 and acknowledged the post that she didn't fully understand. This social media dialogue has prompted ongoing investigations.
Teammates connect
"I saw that message came with a photo of the note," Greenlaw said. "I posted it on Facebook hoping to hear from Ivan, and everyone who responded was asking so many questions that I couldn't answer, so I messaged him."
During this time, a friend of Saunders from Hawaii contacted him.
"He texted me and said it looked like your handwriting and I'm pretty sure you could have written that missive, and in fact, I did. It didn't take long to my phone is starting to explode," Saunders said. "I've sent dozens and dozens of messages in the bottle all over the Pacific, South Pacific, Atlantic, Caribbean among others, and it's the only answer for over 40 years."
And Greenlaw found Saunders through a journalist friend.
Regina Symonds from Gloucester, a longtime French teacher, translated France's latest Facebook post: "I'm so glad you responded to my post, which was translated for me by a patient who speaks very good English ( he was a merchant seaman) unlike me (I work in a hospital). I can't wait to tell him that you answered — Thank you.
News of the bottle's discovery made headlines on both sides of the Atlantic Ocean, from Gloucester, England to Gloucester, Massachusetts.
For Greenlaw, she is happy to have reconnected.
"I lost track of Ivan many years ago," the Maine sailor said. "He's a great guy and an accomplished fisherman. The best thing about this woman who found the bottle is that I was able to get in touch with him. He was a great shipmate, a pleasant, good-natured guy, which goes a long way towards what you need on board a boat when you're offshore for 30 days or more.
For Saunders, there's also a story behind the nickname "Ivan."
"I worked on these trawlers from Boston when I was young, and at one point there were four or five of us named John, so the trawler master gave us all nicknames," he said. "Everyone on Cape Cod always calls me Ivan."
Saunders grew up in Chatham and started fishing full time after high school in 1976. He knew Robert Brown, owner of the Hannah Boden and Andrea Gail, among other boats.
"Friends of mine were working on his boats which I also took trips on, and one day he said 'I have swordfish boats in Gloucester and could use a hand'", recalls -he.
This is how Saunders met Greenlaw.
According to Hannah Boden
"We've done a bunch of trips, from the Grand Banks to the West Indies and back. The journeys were long. Some were 40 to 50 days," said Saunders, now 64 and semi-retired.
When he left the Hannah Boden he worked on research vessels at Woods Hole for a few years, and this work took him to Hawaii where he started longline fishing in the Samoa archipelago for l swordfish and tuna, and working on government vessels conducting fisheries research.
"I ended up on those boats because I knew how to catch fish," said Saunders, who was also a merchant seaman.
It was in Hawaii that he met his partner who has a home in Santa Fe, New Mexico. This is where they moved when they decided to return to the mainland after 11 years. He now works for a fish and seafood wholesale company.
"Santa Fe is wickedly awesome," Saunders said. "It was time to come back to land and I'm really enjoying Santa Fe at 7,000 feet. It's nice and warm. Sometimes I miss the ocean, but I sailed it for 45 years full time, and that's enough.
He also recalled local characters and places along the Gloucester seafront, such as the Crow's Nest and Ethel Shatford who tended the bar.
"I met part of the crew of the Andrea Gail, and I was on board. It was a beautiful boat, so well maintained. Brown was very proud of his boats," Saunders said. "I was in Chatham during that 1991 storm. It was crazy. I remember sitting in my van on the pier thinking it might tip over, that's how strong the wind was. and it always hurts to think of those lost at sea.
Looking ahead, Saunders said it was great to hear from Greenlaw.
"I invited her to Santa Fe and she invited me to Maine," he said.
And when they do meet, it will be the oldest form of communication – face to face.
Gail McCarthy can be reached at 978-675-2706 or [email protected]