Ministry of Fisheries to ban landings of 15% bycatch at Tema port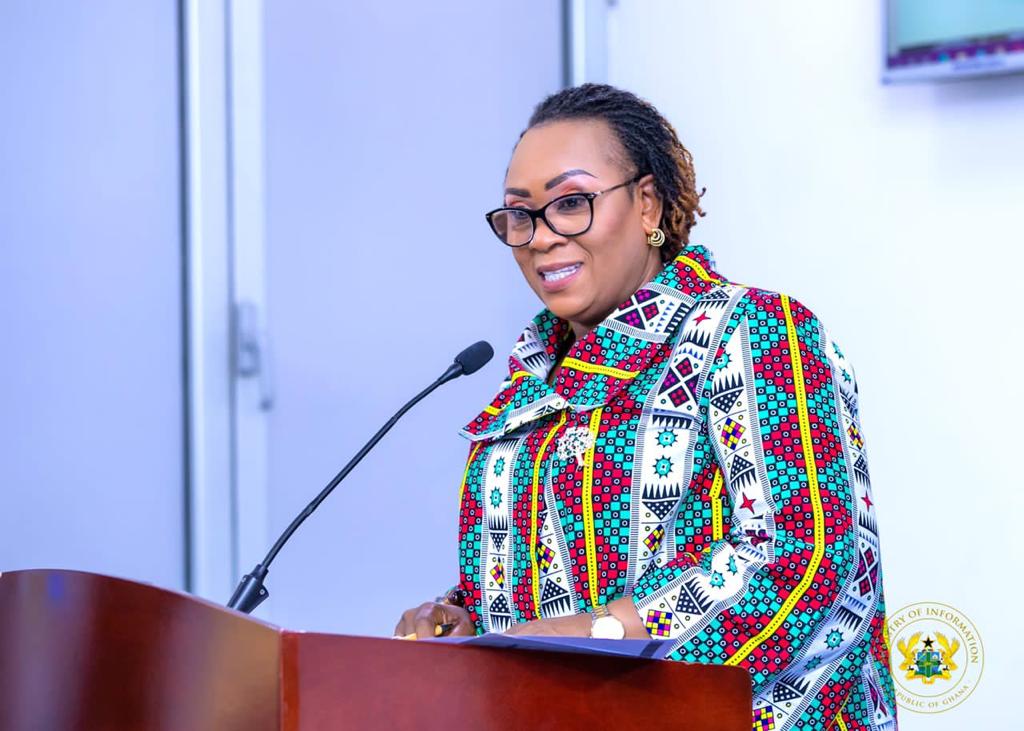 The Ministry of Fisheries and Aquaculture Development has announced that it will not allow landings of 15% bycatch, commonly known as "saiko fish", at Tema Port from September 2022.
Sector Minister Mavis Hawa Koomson revealed this when she shared relief items to fishermen in the central region to cushion them during the lockdown period.
This follows complaints from some fishermen that the ministry allowed industrial trawlers to land these catches, despite the saiko being banned.
According to the Minister, one of the remarkable things she has done since taking office is to ban the illegal transshipment of fish at sea.
But she said industrial trawlers have taken advantage of the situation and are landing saiko fish at Tema port to thwart the ministry's efforts.
Speaking to fishermen in Elmina, Hawa Koomson said she would deal with the situation and completely eliminate the capture of small pelagics.
"After preventing them from entering Saiko, they then resorted to disembarking at the port of Tema. I have discovered their actions and will therefore rescind these arrangements and any other arrangements regarding the saiko. They also cannot catch the fish and throw it away.
"They know the proper nets to use, but it's out of selfishness and greed. We did a gear check and issued a ministerial directive. When we cancel the 15% bycatch, it will force them to use the gear required for fishing. »
Mavis Hawa Koomson said her department would toughen the sanctions regime and make it harder for people to break fishing laws.
"Our VMS will monitor them and cite them for engaging in dumping at sea and if caught they will pay $1 million. The ministry has decided to subsidize the purchase of the nets to allow fishermen to buy nets needed at a heavily subsidized price.
"Our leadership is engaging with fishermen to get them the numbers. After you have done all of this and you are still using the illegal fishing nets for fishing, the law will take care of you," she said.
The Ministry of Fisheries and Aquaculture Development plans to open the sea to artisanal fishermen on August 1 after a month of sea closure.