Restoring ecosystems: it's time to heal our planet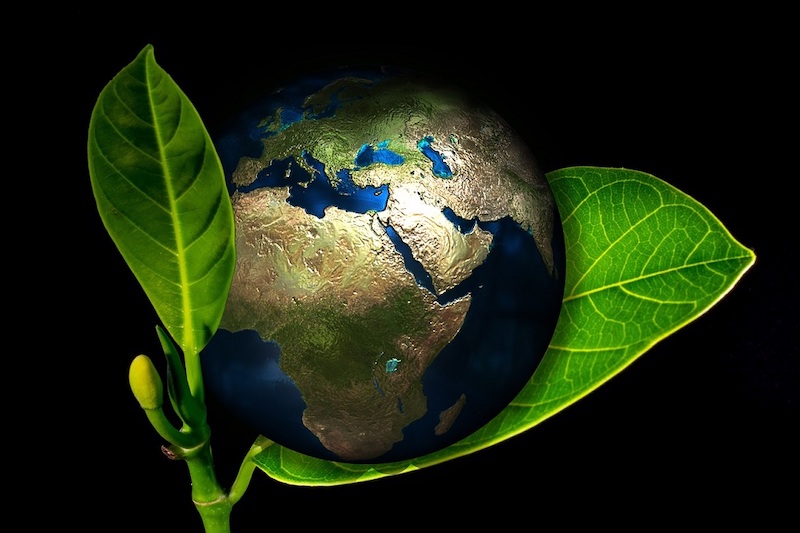 The United Nations has chosen "ecosystem restoration" as the theme for World Environment Day this year. It will launch the United Nations Decade for Ecosystem Restoration and highlight nature conservation and healing.
Environmental awareness has certainly grown over the years. People have become louder about it. It has become part of the corporate culture in the form of the ESG pillars of sustainability. Even today's governments have to justify policy measures in the environmental context.
While this is a welcome change from just a few years ago, most environmental talk has focused on emissions. Carbon neutrality, net zero carbon, carbon footprint and so on have become buzzwords of environmental awareness, but there is so much more to being environmentally friendly than just reducing emissions.
Preservation, conservation, protection and restoration are just as essential to healing our planet as reducing emissions.
Start early enough, instill these are practices, and the damage to ecosystems can be mitigated as it will not need restoration as the management rules are already in place.
But then again, conservation and restoration is a broad subject involving many aspects and moving parts.
What is important, whether you are an individual or a business, is to understand which of your activities has the greatest environmental impact and to start by addressing the ones that have priority.
If you ask me, there are two key priority areas we need to focus on from an ecosystem restoration perspective – land use and ocean management.
Preserve our ecosystems, consume responsibly
In India, we have been slow to adopt modern agricultural techniques, which not only use the land more sustainably, but also replenish what has been degraded. Agriculture, over several years, degrades the land. The loss of nutrients, the erosion of the topsoil, the reduction of the water table, the loss of plant cover are all consequences of irresponsible land use. They in turn lead to greater land instability, leading to cracks, fissures and ultimately climatic events related to land use.
The oceans also face a similar, in fact, far more critical threat. The majority of our oxygen comes from phytoplankton and the microscopic flora of the marine ecosystem, much more than trees. Also, we can't actually see the degradation happening. We live in lands where the consequences of degradation caused by human activity are much more visible. But, while we are all aware of the polluting impact of plastics and effluents on the sea, we remain blissfully unaware of the damage caused to marine ecosystems by our maritime activities.
Overfishing is creating massive imbalances in our oceans. Year-round fishing puts entire species at risk. Traditional fishermen have always known this. They do not come out during the monsoons because they know this is the breeding season for most marine species. However, driven by year round demand, the commercial fishery tries to maximize yield without considering restoration cycles.
The worst is the "collateral damage" suffered by trawlers fishing on a large scale. Many of the species they catch in their nets have no commercial value and are set aside as bycatch for disposal.
Ultimately, these practices flow from our preferences as consumers. We create the demand and business enterprises rush to supply the supply. Therefore, through our choices, each of us on an individual can help the cause of conservation and help the planet to heal. It takes a heartbeat to destroy an entire ecosystem, but a lifetime to rebuild it. We can help you by consuming local, seasonal and sustainably produced products.
The role of the company
Of course, companies must also do their part. But in order to effect real change, they must first know which of their activities is causing the most harm.
One of the avenues of ecosystem restoration used by companies is to work with several government and non-government agencies on geography-specific projects. The watershed program of the National Bank for Agriculture and Rural Development (NABARD), a development bank under the Indian government, is a prime example. Companies such as Godrej have partnered with NABARD to implement groundwater improvement projects in water-stressed areas, which will have other positive effects, including improving the productivity of agricultural land, soil nutrition and improving the livelihoods of local communities.
However, some SMEs and small businesses sometimes do not have the knowledge or resources to take such initiatives. It is imperative for large companies to extend their sustainability initiatives deeper into their value chain, as well as for the government to encourage good behavior, if not penalize bad behavior, we must move beyond the idea that the environmental disclosure is negative or punitive. Disclosure is simply about identifying with credibility the areas in which a company needs to work to mitigate its environmental impact.
Large companies must also constantly broaden their perspective. For example, there are many cases of companies taking steps to make their manufacturing and operations "greener". But is the product as a whole green? From where and how raw materials come from, to how a consumer uses a product and ultimately how it is disposed of or reused, all of these steps have an environmental impact.
The entire value chain must be scrutinized.
Today, a company has limited influence over consumer behavior, but it can reverse engineer its products so that they are used in the most environmentally friendly way possible. Take the example of an ecological building. A builder has no say in how long a person using the building uses their air conditioning or lights. By building with greener materials, providing good ventilation, using insulated materials to prevent energy loss, using natural light and providing low energy consumption fixtures, we can reduce the need for air conditioning or minimize energy consumption for lighting.
Companies can also guarantee full support for sustainable development in their organization by integrating ESG objectives into their employees' KRAs. ESG bonuses and incentives from the board level ensure greater adoption of sustainable practices.
We are all in there. We sink or swim together. Living sustainably is no longer a choice. We must preserve our planet. We must restore our planet. We must take care of our planet.
The opinions of the author are personal and do not necessarily represent the opinions of the website.
Ramnath Vaidyanathan is Managing Director, Sustainability at Godrej Good and Green. He has over a decade of experience in the environment, energy and water industry, in a wide range of roles ranging from regulatory / policy to process engineering, operations, consulting strategy, business development, business strategy and product development and management.
Thanks for reading the column. Please drop us a line and help us do better.
Greetings,
The RSE Journal team
Subscribe