Rising diesel prices and falling hilsa catches worry fishermen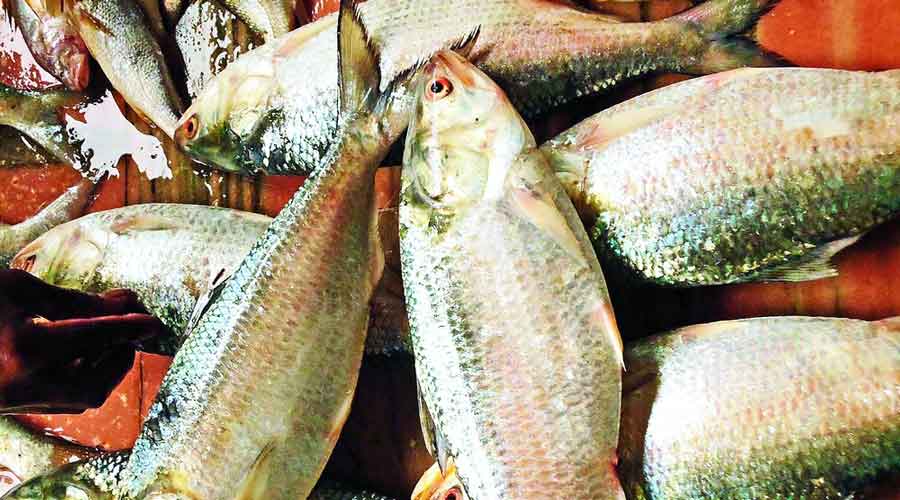 Rising diesel prices and declining catches of hilsa for the second year at the trot have worried fishermen and the government as the livelihoods of around 30,000 people are at stake.
Due to the low yield, many fishermen do not take their trawlers to sea after one or two trips because the price of diesel has exceeded Rs 90 per liter.
"Having the cost of fuel, the main investment in catching hilsa, is difficult. Many trawler owners like me have temporarily stopped sailing our boats because the cost-benefit ratio is not sustainable. The cost of fuel increased by 22% compared to last year and the production of hilsa decreased by 35%. It's a survival challenge, "said Satinath Patra, secretary of the Sunderban Samudrik Matsyojibi Shramik Union, an association of offshore fishermen. Sources said a trawler was carrying around 2,400 liters of diesel in barrels to trawl the sea. sea ​​for five days. The diesel sold Thursday at Rs 92.50 per liter in Calcutta.
"One of my trawlers came back with a hilsa worth only Rs 1.5 lakh. I was unable to recover my fuel costs. It's not just my story but that of everyone in this business, "Patra said, adding that they would write to central and state governments looking for subsidized diesel for fishing.
"The situation is the worst this year with low catches of hilsa and a high price of diesel," said Shyamsundar Das, secretary of the Digha Fishermen's Association.
Jayanta Pradhan, deputy director of fisheries in southern 24-Parganas, said hilsa production fell by more than half compared to last year.
As the hilsa fishing season is not yet over, fishermen are crossing their fingers, hoping to recoup the loss on their next trips to sea. But, the rise in the level of the river bed due to the Siltation, trapping of juvenile fish and overharvesting by some fishermen are possible reasons why hilsa is elusive.
According to experts, the Hooghly River meets the Bay of Bengal near the Sunderbans in southern 24-Parganas, and the confluence is the favorite haunt of the hilsa, who move from the ocean to the river around this season.
Until Tuesday, around 2,000 boats went fishing for hilsa on June 15, after the expiration of the waiting period mandated by the government from April 15 to June 14 to promote the breeding of hilsa, Namkhana , Kakdwip, Raidighi in South 24-Parganas and from Digha, Shankarpur and Contai in East Midnapore returned with their catch. But, the quantity of fish was so meager that the fishermen were reluctant to divulge the figure.
According to members of the Namkhana fishermen's social protection team, until Tuesday, the total catch of hilsa had not even reached 100 tonnes, less than a quarter of the expected catch in June-July each year. .
"I hope the situation improves," Patra said.