Sh3.5b EU grant to promote the blue economy and tourism on the coast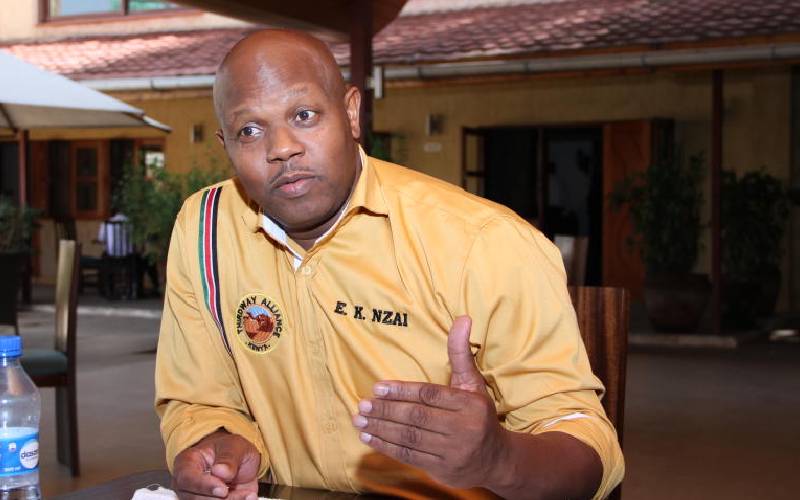 Entrepreneurs in the six coastal counties are expected to receive a 3.5 billion shillings subsidy from the European Union (EU) as part of a plan to boost the blue economy and tourism.
The funds that will be disbursed through the regional economic bloc, Jumuiya ya Kaunti za Pwani (JKP), will also be used to promote cultural heritage, officials said.
Therefore, the Director General of JKP, Emmanuel Nzai, invited entrepreneurs and targeted organizations from the six counties – Taita Taveta, Kwale, Mombasa, Lamu, Kilifi and Tana River – to submit applications and proposals for the grants.
"The 'Go Blue' project has three components of skills and value chain, fisheries and agriculture, and cultural and heritage tourism projects, which will be funded to the tune of 788 million shillings," Nzai said at the time. of a meeting with small-scale traders at Mombasa Technical University yesterday.
"At least 10,000 youth and women should be enrolled in income-generating activities in 12 areas of the blue economy, while ensuring that some 10,000 hectares of the coastal ecosystem are protected. These include another 10,000 hectares of vulnerable land-sea.
Nzai said that eight innovative projects related to land-sea planning, through the Jumuiya Innovative Clubs, will be implemented. Two public spaces will be built in Kilifi and Mombasa and a blue carbon project, covering 1,000 hectares of mangrove, established in Lamu.
The plan will also include the modernization of two solid waste collection and recycling facilities at Taita Taveta while a fish landing site will be built in Mombasa.
The Maritime Go Blue component aims to improve maritime governance through integrated and effective maritime law enforcement, thereby contributing to regional and global security and the creation of an environment conducive to economic development.
Portugal's Ambassador to Kenya Luísa Fragoso, who presided over the launch of her country-supported projects under the Go Blue program, said the initiative would boost the economy and create many jobs.
"Portugal, through the Ministry of Foreign Affairs and other EU partners, seeks to support the country's efforts to free up untapped marine resources," the envoy said.
Paulina Oliveira, project manager of Comoes Cooperacao Portuguesa (Portuguese international cooperation), said that the tourism and cultural heritage project they are supporting has been split into two: the first targets civil society while the second is designed to public and private sector organizations.
"We want to create employment opportunities and also boost skills and value chains in all sectors of tourism and cultural heritage in the coastal region," said Oliveira.