South China Sea Peace Park: Global Signature Campaign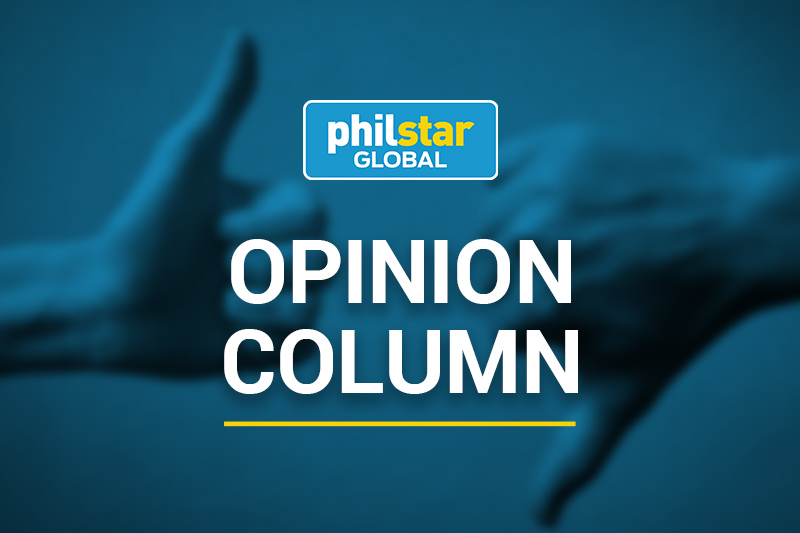 November 18, 2022 | 00:00
A Filipino environmental lawyer is leading a global petition to make the disputed South China Sea a marine peace park in Asia. The project was submitted to the United Nations on October 24, United Nations Day. A peace park can preserve the world's most biodiverse coastlines from war between naval powers.
Antonio Oposa pleads for world leaders to cooperate for maritime peace. "While some governments like to fight, most ordinary people like us just want to be safe, healthy and happy," he told Gotcha.
The first 150 signatories include prominent international land defenders. Among them are Vice-President of Normandy France Francois Priollaud, University of Sydney ecologist Ben Boer, Haub School environmental law professor Nicholas Robinson, United Nations special rapporteur for the Environment David Boyd and Director of the Asia-Pacific Center for Environmental Law Lye Lin Heng. Also Filipino musician Joey Ayala from Bagong Lumad, Palawan Representative Edward Hagedorn and Senator Cynthia Villar.
The idea for the peace park comes as tensions escalate between China and Western and Asian powers over the South China Sea. China claims full SCS via a "nine-dash line" that encroaches on the exclusive economic zones of its neighbors Brunei, Indonesia, Malaysia, the Philippines and Vietnam. The United States, Britain, France, Germany, Canada, Australia, Japan and India are defending small countries against China's bullying.
Oposa filed the non-adversarial petition through Manila's Deputy Permanent Representative to the UN, Ariel Peñaranda. It was forwarded to Foreign Sec. Enrique Manalo for approval to UN members. Ordinary citizens will be invited to sign in Southeast Asia, China and around the world.
Chinese President Xi Jinping will receive a copy. As head of the Communist Party of China, Xi said last month to prioritize environmental protection, promote green lifestyles and conserve nature as socialist goals. Declining green gas production due to the slowing industrial pace gives China global prestige as the leader of a "new global green industrial revolution".
"An Asian Peace Marine Park can also be a moral and political initiative of President Ferdinand R. Marcos Jr.," Oposa quoted former Chief Justice Hilario Davide as saying. "He can tell the ASEAN leaders and President Xi about it as a sign of friendship and good neighborliness."
Manila won an international arbitration in The Hague in 2016 against China's occupation of eight reefs and poaching in the Philippine EEZ. Malaysia and Indonesia use this victory to assert their own EEZs; Vietnam is considering similar arbitration against China under the United Nations Convention on the Law of the Sea.
A peace park can demilitarize the SCS, similar to the area between the two Koreas, Iraq and Kuwait, and outer space. Also similar to the 1961 treaty prohibiting military occupation, dumping of nuclear waste and environmental degradation in Antarctica, which is only for scientific exploration and study. In the 1990s, China's first naval expedition to the ice continent machine-gunned thousands of penguins that washed ashore.
Research criticizes China for environmental ruin. Marine life has declined by 40% in Ecuador's Galapagos EEZ due to illegal, unreported and unregulated shore fishing by thousands of Chinese trawlers escorted by coastguards. With 80% of the South American country's oil as payment, in 2016 China built a faulty hydroelectric power station next to the active Reventador volcano.
With loans destined to be pocketed by corrupt authoritarians, China extracts minerals by the millions of tons from Africa. West African countries are complaining about Chinese poaching in the Atlantic, 6,000 miles away.
China has reclaimed seven Philippine reefs using ore extracted from Chinese-funded mines in Luzon and Mindanao. He also illegally extracts black sand from the beaches of northern Luzon. Meeting in Shanghai in 2013, Chinese oceanographers and maritime lawyers criticized the CCP's "nine-dash line" but were silenced.
Scientists describe the archipelagic triangle comprising the Philippines, Malaysia and Indonesia as the world's most biodiverse in tropical marine life. An Asia Marine Peace Park can preserve this for the benefit of the world.
Oposa's signature campaign targets hundreds of millions of young people around the world. "The SCS is not only ours, but also for future generations," he said. "For peace on earth, we must have peace with the earth."
Led by Oposa, the young Filipinos won the Supreme Court to compel the government to clean up Manila Bay.
The petition :
"People's petition to the United Nations for nations to unite. "We will have peace on Earth, when we have peace with Earth."
"Seas of Asia – There is a body of water in the western Pacific Ocean surrounded by some Asian countries. It is a jewel in the crown of the Earth's natural heritage. This sea is the breeding ground and the nursery for tropical fish. Neighboring states claim ownership of the sea. We want it all.
"How can we own something that we didn't create, that was there long before we were born and will be there long after we are gone? This causes serious tensions and risks of violence.
"Bonus Pater-Familia – Nation-States are the good fathers of humanity. It is their duty to avoid tensions and violence for their people. As good fathers of families, States take care of Mother Earth They must cooperate to preserve this precious crown jewel of Earth's marine life.
"Cooperate, Not Compete – Rather than compete to get the most out of this sea, can we instead cooperate? Can we preserve this gem of Earth's natural treasures? Can we do it in a spirit of friendship, good neighborliness and cooperation? It will be good for the whole world, for this generation and for generations to come.
"We humbly plead for the states concerned to transform their exclusive economic zones into enchanting ecosystem zones. We respectfully request the good United Nations to turn international waters into a cooperatively protected area – the Asia Peace Marine Park.
* * *
Watch the Sapol radio show, Saturdays, 8-10 a.m., dwIZ (882-AM). Follow me on Facebook: https://tinyurl.com/2p93kxm9