State trawling ban ends at midnight today | Kochi News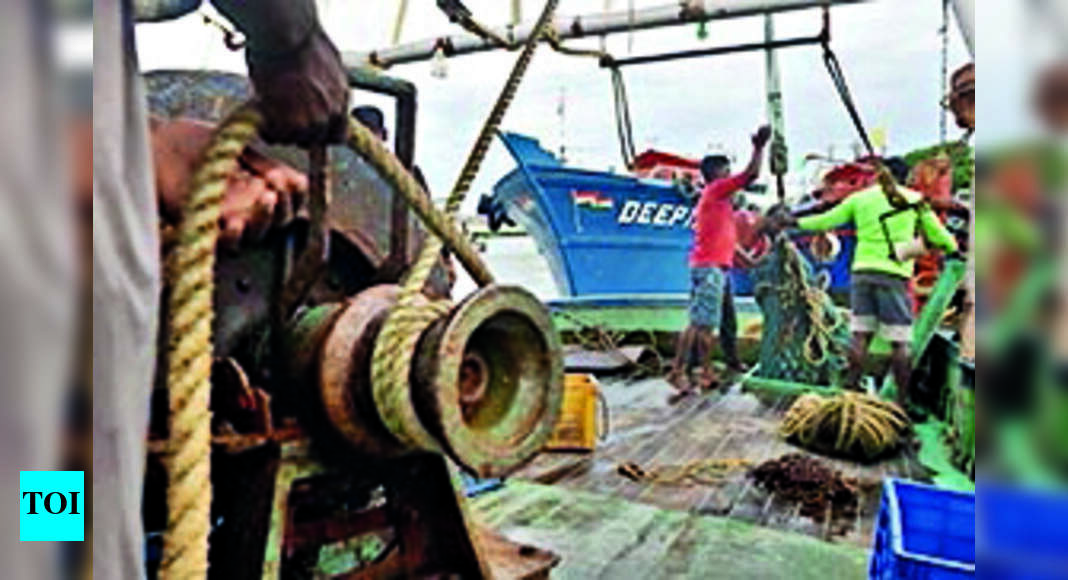 Kochi: The state's 52-day trawling ban ends Sunday at midnight. Amid the crisis of severe shortages of fish catches, rising prices, Covid and weather-related bans over the past two years, around 3,600 trawlers and deep-sea
fishing boats
will leave the shores for multi-day operations after Sunday midnight.
The
fishermen
said that due to Covid-19 restrictions the boats were unable to resume proper fishing operations and had alternated over the past two years. "Maintenance and overhaul of interiors, engines, etc., has been carried out on many boats, and as much Rs 5-6 lakh has been invested on them by taking out huge
loans
. By tomorrow evening, all boats will be full and departing after midnight," said Joseph Xavier KalapurackalSecretary General of Kerala Boat Operators Association.
He said even boats registered in other states will leave the shores when the ban is lifted. An average of 10 to 14 workers were employed in each vessel for multi-day
fishing
operators.
"IMD has warned fishermen not to venture out to sea until Wednesday. If we are not arrested, we could leave because most of us have taken huge loans to start operations. Last year, about 52 days were lost due to bad weather conditions. In 2020, we lost 53 days. This outside the lockdown restrictions and blackout period," he added.
The fishing sector is reeling from a severe crisis with low marine catch landings adding to the situation. Fishermen's unions are calling on the government to declare a famine in the sector and to support it.
There is growing unrest among traditional and deep-sea fishermen over juveniles caught in the industry.
Meanwhile, the state committee of the Kerala Independent Fishery Workers' Federation has demanded that after the one-year trawling ban period, trawler inspection should be strengthened. Small fish are more abundant in the sea now. But with trawlers going out to sea, there is a strong fear in the
fishing industry
that if they catch small fish for fishmeal factories to make fertilizer, marine resources will disappear completely.