The Curse of Being Imran Khan Niazi – Head of the World's Largest Failed State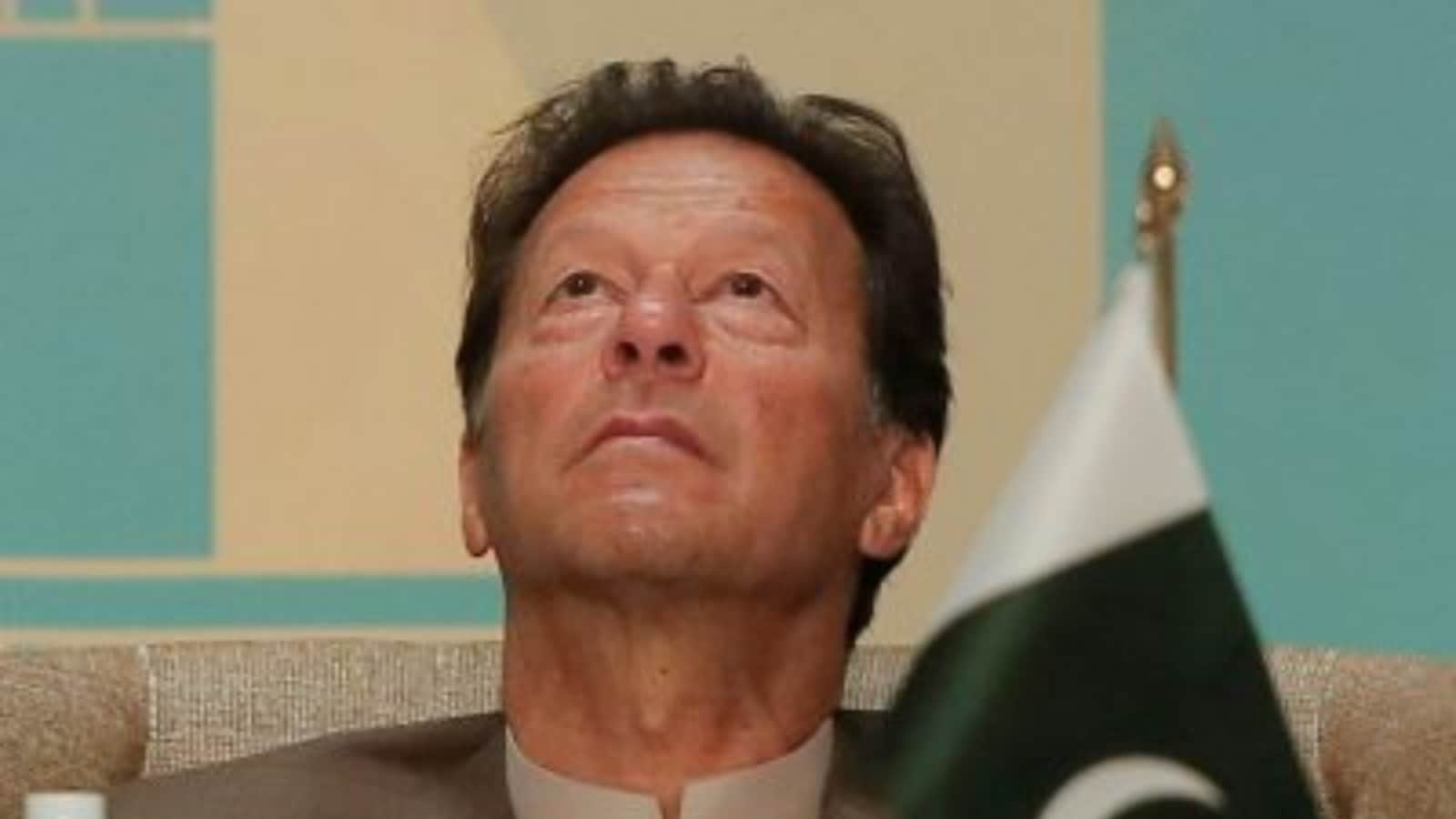 It's not easy to be Imran Khan Niazi. The 22nd Prime Minister of the Islamic Republic of Pakistan came to power in 2018 following an election allegedly manipulated with the backing of the military. Having promised to improve the lives of 227 million Pakistanis, Imran Khan is now looking at a country that turns out to be the largest failed state – by size and population. At the helm of a sinking boat just over a year before the general elections, Imran Khan and his party are unanimously recognized as ignorant by the Pakistani population and the army.
Even though Imran Khan is struggling with domestic problems, he has also been foiled by neighboring India which has made bold strides in the economy and development in Jammu and Kashmir. After the retaliation for the February 2019 terrorist attacks, in the form of precision airstrikes against terrorist training camps in Balakot (Pakistan), India realized that the state of Jammu and Kashmir itself had need a touch of humanity. With the revocation of Section 370 in August 2019, Jammu and Kashmir was made a Union Territory (UT); Ladakh broke away from it, as a separate UT. As a result, both UTs became much easier to administer and experienced much peace. A range of development activities – from railways to electricity to industries, from higher education to employment, from governance to global progress – have been observed in UTs. Pakistan suddenly realized the waning effect of its propaganda despite its entrenched terror and separatist organizations.
Imran Khan waged a blitzkrieg for, what he claimed, "educate the world about the atrocities committed by Indian military forces". Pakistan has raised the issue of Section 370 in all forums in the world; its warships deployed abroad have made a point of combing the issue during stopovers; its anti-Indian propaganda has collapsed as seen in the recent February 5 disinformation campaign. There was only one problem. Not only no one bought the propaganda, but on the contrary most countries stopped Pakistan's false influence operations attempts. To add to Khan's woes, visits to Jammu and Kashmir by several delegations from the European Union and other countries have only reinforced the facts reported by India. Earlier this month, the United Arab Emirates affirmed its commitment to invest hundreds of millions of dollars in Jammu and Kashmir, rubbing salt on Khan's wounds. The international community has repeatedly denounced Khan for his hypocritical silence on the genocidal treatment of Uyghur Muslims by Pakistan's iron brother, China.
With his own house in disarray, much of the developed world finds Imran Khan's neglect of his country and his fetish for spreading a false narrative about the attempted "liberate Jammu and Kashmir from Indiadisconcerting. At the end of 2021, inflation in Pakistan was around 10%, according to the World Bank. The price of cooking oil has risen 130% since Khan came to power and the cost of fuel has jumped 45% to 145 Pakistani rupees per liter in one year. Under Khan, tax evasion seemed to have developed into a national sport for Pakistanis. In 2020, less than two million people paid their taxes despite a labor force of around 50 million. Tax revenue was the lowest in the region, at less than 10% of GDP. The Pakistani rupee has also taken a hit, losing 12% against the dollar since July 2021. This has not helped reduce the $5 billion trade deficit, and despite the vast diaspora which increased by nearly 10% to $12.9 billion. But the biggest problem facing Pakistan's economy is servicing nearly $127 billion in debt, much of it courtesy of China.
When demonstrations become a regular feature
It was in 2013 that Imran Khan's party formed the provincial government of Khyber Pakhtunkhwa (KP). One might have expected it to be the best-governed or at least the province with the greatest progress in development in almost a decade. Yet dozens of people staged a protest against local KP authorities over the electricity and gas crises in Kohat town in January this year. According to the Pakistani newspaper Dawn, the demonstrators included civil society activists, traders, members of local organizations and consumers in general. But it was not an isolated incident. "Government indecision on this front has disrupted Pakistan's export volumeFederation of Pakistan Chambers of Commerce and Industry (FPCCI) Chairman Mian Nasser Hyatt Maggo said in a statement. Other states have also suffered. The Punjab region – the economic cradle of Pakistan – reported an export loss of around $250 million worth of textiles after factories had to be closed for 15 days due to fuel shortages in December 2021. Even Karachi witnessed mass protests as the price of fertilizers, including urea, soared amid an acute shortage and farmers were left behind.
Demonstrations also took place in the port city of Gwadar. According to a Canadian-based think tank, the protests were an indication of local resentment against Chinese predatory policies in the region. Led by Maulana Hidayat-ur-Rehman, Secretary General of Balochistan Jamaat-i-Islami, residents of the port city launched the 'Gwadar ko haq do' (Give Gwadar his rights) on November 16, 2021, according to Pakistani news agencies. The main demand was to ban illegal fishing by trawlers off the coast of Makran and to protect the rights of fishermen in Gwadar and other parts of Balochistan, the International Forum for Rights and Security reported. Protests have become a fortnightly feature now.
Imran Khan's frustration at not being able to get his country under control was evident when as many as 1,000 vehicles were stranded as tourists reportedly rushed to view the wintry snowfall in the hilltop town of Murree recently. Inept and callous, Khan's government blamed tourists instead of launching rescue or relief efforts, earning civil society grief (or at least what's left of it).
Humiliation on the world stage
On the security front, Imran Khan was unable to get the country off the Financial Action Task Force (FATF) gray list due to Pakistan's continued failure to stop funding and training in the country. terrorism. Pakistan was placed on the gray list in 2018, the year Khan came to power. In a monthly reminder of his terrorist factory that produces terrorists daily, Malik Faisal Akram, a radicalized young Pakistani, carried out deadly attacks on a synagogue in Colleyville, Dallas, Texas in January of this year. In fact, it wouldn't be an exaggeration to call Pakistan the "Global Center of Excellence for Education and Sponsorship of Terrorism".
Diplomatically, it couldn't have gotten worse for Khan. Saudi Arabia, one of Pakistan's biggest supporters, has repeatedly snubbed Pakistan and demanded repayment of its loan amount. Even when he agreed to give Pakistan a $3 billion cash deposit for a year in November 2021, he did so with a caveat that the country would be required to return it at any time with notice. of three days. Iran has also consistently accused Pakistan of harboring terrorists. Khan has made no secret of his anguish at US President Joe Biden for not speaking on the phone once since the latter took office. Seen as an American snub of epic proportions, there was much talk of an impending meeting between Putin and Khan on the sidelines of the inaugural Winter Olympics ceremony earlier in February. The meeting was to be Khan's return to the world diplomatic stage. Then followed a humiliating turn of events.
At first the Russians denied even a discussion of Khan's meeting with Putin. Then, when Khan and his delegation landed in China, a very junior minister (almost nobody) from the Chinese government received him. The worst was left for last by China. Khan and his delegation met their Chinese counterparts over a video call instead of an in-person meeting. It was just as China was to announce its second phase of colonization of Pakistan under the CPEC initiative. The humiliation was total for Imran Khan and his delegation. Finally, as a consolation, after four days locked up in a hotel and after Xi Jinping took care of other delegates, Imran Khan benefited from a brief photo opportunity. Similarly, as a consolation at China's request, Putin also invited Khan to Moscow for a bilateral meeting towards the end of February.
Today, Imran Khan Niazi feels the curse of being him – the leader of the world's largest failed state. Claiming a false victory in diplomacy, development, economy, education and counter-terrorism operations, even as Pakistan becomes China's largest colony, are just some of Khan's failures. Perhaps the balance of his tenure will ensure the nails are driven firmly into the coffin. Imran Khan has to pray that his last 18 months are over soon before the army scapegoats him and conveniently disposes him for being so out of control. Meanwhile, the world watches with anxiety the repercussions of a failed nuclear and terrorist state and its impact on the global community.
Aditya Raj Kaul is an editor with over a decade of experience covering conflict, foreign policy and homeland security.
Read all the latest news, breaking news and updates on coronavirus here.