The King's School is under investigation by the NSW government over possible misuse of taxpayer funding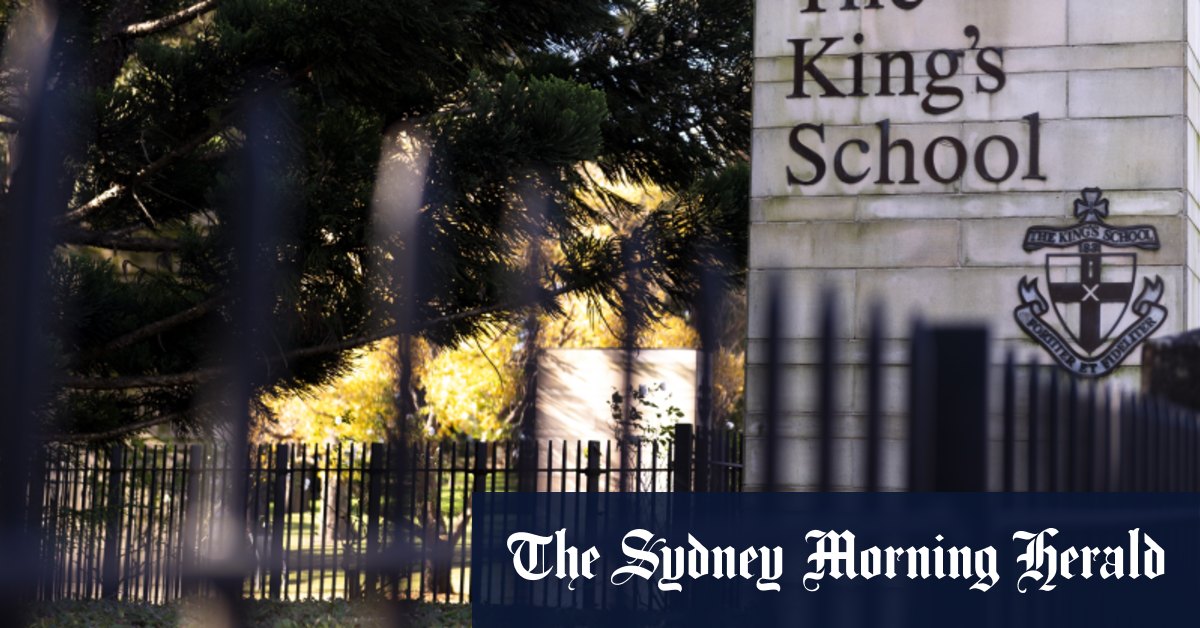 King's is one of Australia's wealthiest schools and in 2020 received over $21 million in government funding, including around $8 million in JobKeeper. The school received just over $58 million in tuition and parental contributions for that year.
Potential penalties for misuse of public funding may include a reduction or conditions placed on school funding, or a school being ordered to repay public money. No individual is under investigation.
Independent schools that receive state government funding must operate on a nonprofit basis. A source with knowledge of the non-government school audit process, who spoke anonymously to detail what she knows, said past investigations have often extended beyond 12 months and examined many other matters where there was a suspicion of potential infringement.
Most funding for high-fee private schools comes from parent fees, but federal and state governments also contribute between $3,000 and $10,000 for each student, depending on parental income and disadvantage.
Public funds can only be spent on school operating costs, rather than capital and construction works.
Loading
Legislation which requires private schools in NSW to report financial information to education authorities was introduced in parliament by former education minister Adrian Piccoli in 2014 after revelations about the use of state government funds by Greenacre Muslim School, Malek Fahd.
King's, in North Parramatta, was established 191 years ago. Its fees range from $24,000 for a preschool year to $40,000 for 12th grade and $69,000 for high school tuition and boarding.
A King's School spokesperson confirmed that the NSW Department of Education had informed them that they had opened an investigation under Section 83H of the NSW Education Act.
"The school takes its obligations seriously and cooperates with the department," the spokesperson said.
"Given that an investigation has been opened, it is inappropriate for the school to comment further."
The Morning Edition newsletter is our guide to the most important and interesting stories, analysis and ideas of the day. register here.